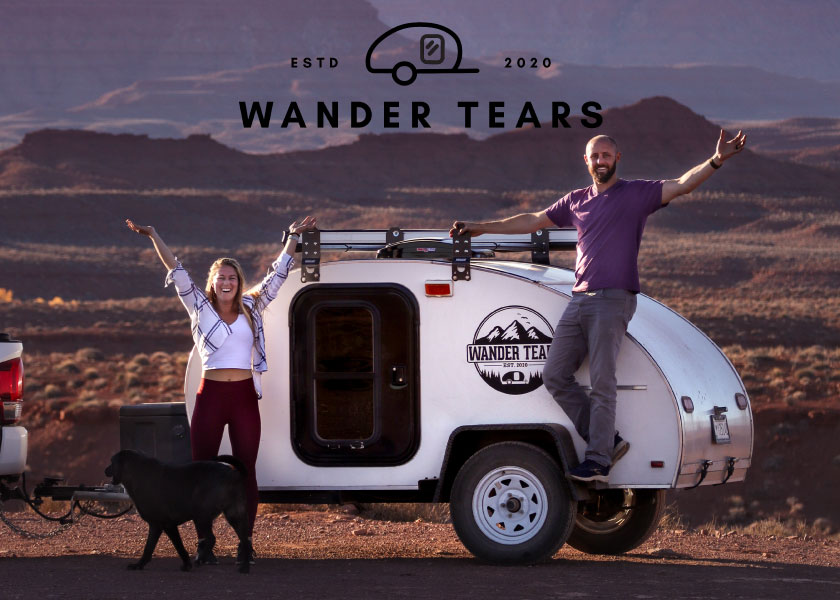 Wander Tears
Wander Tears
DIY Teardrop Trailer Q&A
Friday 12:30 pm, Saturday 11:30 am, Sunday 11:30 am
Get a closer look at a completed teardrop trailer and a behind the scenes lesson on how you can build your own tiny camper! Building a teardrop trailer is no small task. You are building a shelter on wheels, that you will be towing on the highway and off road in the backcountry. However, with the right resources and guidance, we believe anyone can confidently and safely build a teardrop trailer! In this clinic we will be answering all your questions about building a teardrop of your own as well as sharing tips and tricks that will help you along the way.
Teardrop Trailer – Cabinet Kit Demo
Saturday 2:30pm, Sunday 2:30pm
Building a tiny camper just got a lot simpler with the help of our DIY kits! In this clinic we will be demoing different aspects of the build process, including assembling the cabinets with our precision cut kits. Be sure to join us and ask any questions you have about teardrop campers or building one yourself!