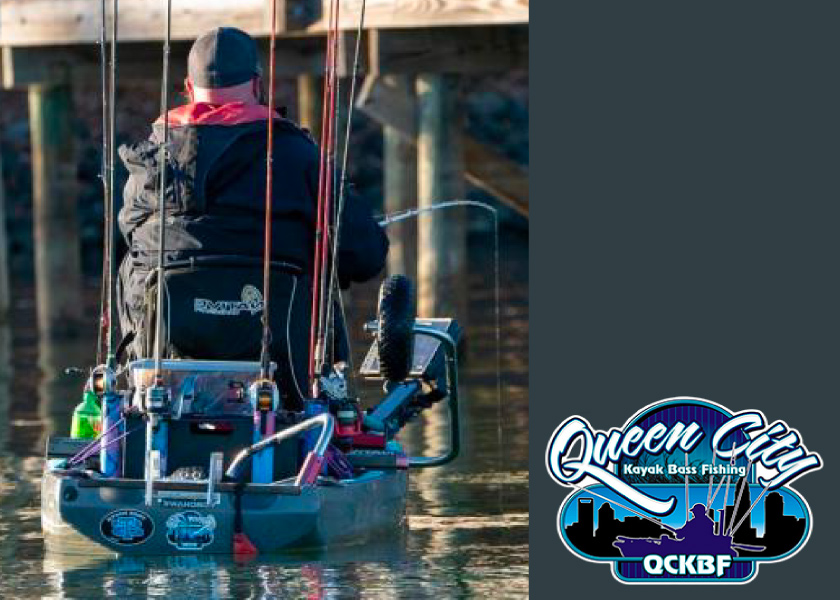 Vinny Ferreri – Bass Fishing Demo
Vinny Ferreri
Vinny Ferreri goes by "Commish" in the kayak world. He is 36 years old, married to his wife Mary, and has an amazing 10-year-old daughter Ezzy. Vinny has been kayak fishing for 11 years and competing in kayak fishing tournaments for over 10 years. He has thirty wins, and a bunch of cashing events under his belt and is an eight-year Native Watercraft team member who chases Largemouth, Smallmouth, and spotted Bass primarily.
Queen City Kayak Bass Fishing Demos
Sunday: 11am – 1pm
Queen City Kayak Bass Fishing LLC, a large tournament series based out of Charlotte, NC will bring a Native Watercraft Titan 12, Slayer Max 12.5, and a Slayer Max 10 for demos. They are considered the largest grass roots series in the country. Anglers will have the opportunity to pedal kayaks and cast a rod! Jump in and come hang out!